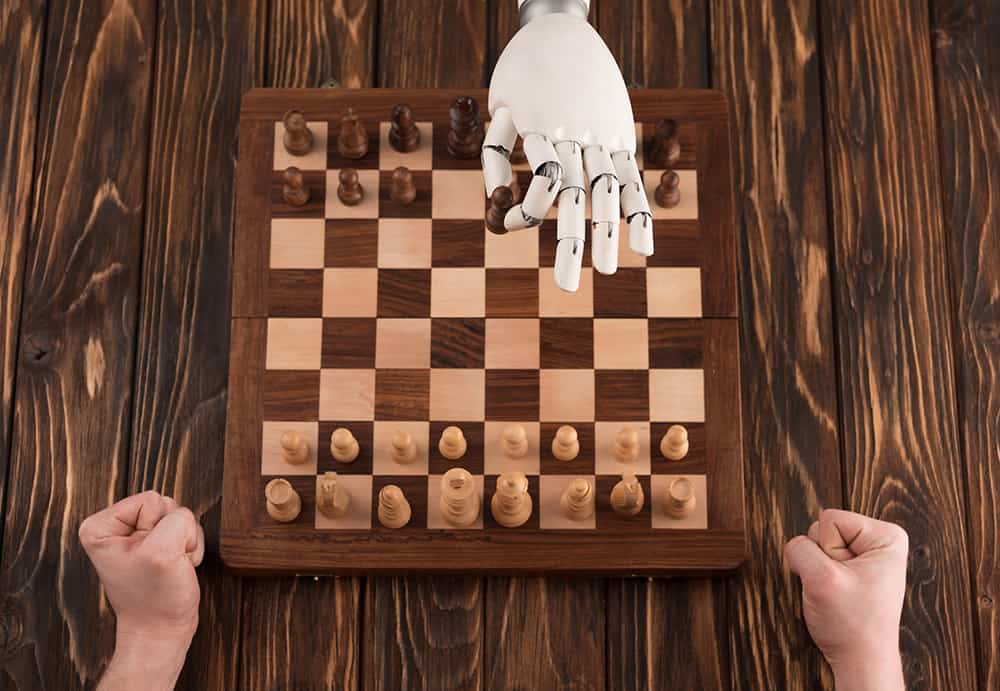 Are you looking for a way to streamline your business' daily productivity and jump-start its growth? MCE123 believes AI is the way to go.
Today's AI usually only performs one task per program, but the future of AI lies in the research and development of stronger models. Current AI can outperform humans at single tasks, but Artificial Intelligence doesn't currently have the capability to think like a human being. MCE123 has taken an interest in this problem. Our Technology Development has written invention concepts about how different types of AI would work if they were developed. We have can develop custom AI to match the needs of your business.

For example, one of the concepts we've developed is an automated stock trading system with a super-intelligent AI that could decide what the best stocks are and automatically trade them for the best Return on Investment (RoI). This type of AI could make money not only by investing in long-term gaining stocks but also by shorting the losers on Wall Street, all with little human intervention. Machine Learning with Information Retrieval technology could make it all a reality. All it needs is a server rack and a connection to the Internet, and it could literally turn $10,000 today into millions of dollars next month.

But AI gas more uses than making money. Most AI developers want to make a positive difference in the world. AI could be used to revolutionize how we fight diseases by calculating mutations before they happen. It can develop genetically engineered. MCE123 looks to this and other examples of how AI can help pursue humane causes as inspiration in our own research. While it's true that in the past MCE123 has helped support U.S. Military intelligence agencies in developing complex invention concepts. However, we do not develop 'killer robots,' nor will we ever.

Much of our effort goes into working on inventions that help businesses of all sizes improve their company, such as their customer service, and the improvement of their human resources department, as well as the improvement of their marketing and information technology departments. We like developing solutions that help businesses win in this economy because although military contracts pay very well, we like helping other people make money, too.

If you're looking for a company who can develop an intelligent AI solution to meet your needs, choose MCE123 - because we're working to improve your business by making our ideas come to life. Contact us today for a consultation and to learn more about what our AI projects can do for you.