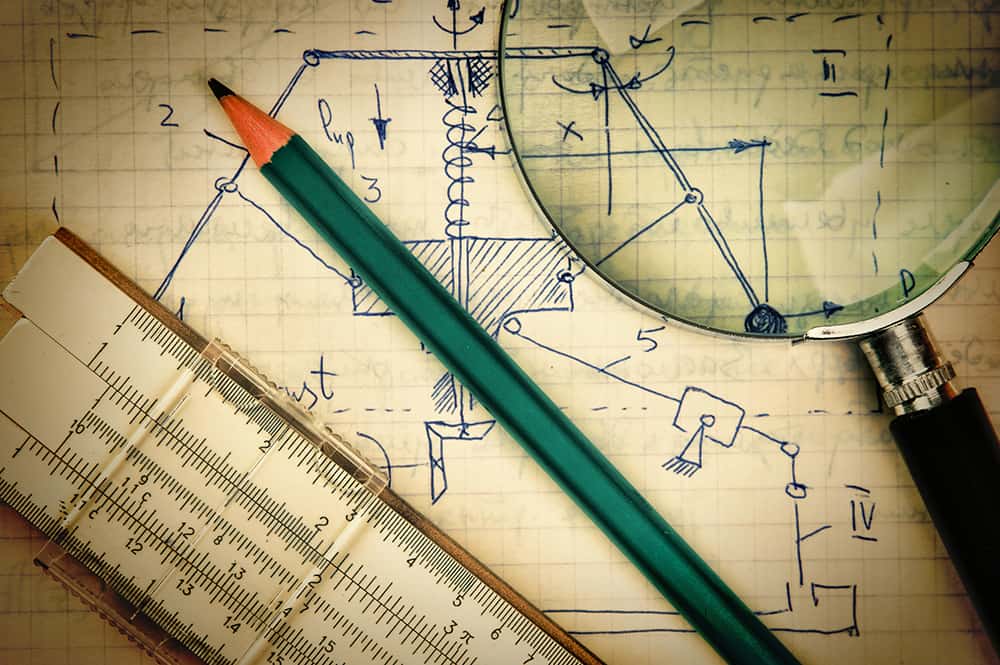 The development of new invention concepts is often left to the privileged few at large IT companies such as Amazon, Microsoft, Facebook, and Apple - but the brains behind inventing the next big thing don't have to be owned by any of these companies, and the services of inventing new concepts don't need to be as expensive as you might think. After all, big businesses often times compete heavily with smaller businesses, until they either go out of business, or a larger company purchases them. The Invention Concept Development service allows an individual or organization of any size to contract with a Research & Development firm to develop some type of new technology - whether the new technology be specified by the contractor, or the new technology is created from scratch by our company.
This service three different and distinct possible avenues of how the business transaction can take place:
MCE123 is contacted by an individual or company to develop a specific technology that is defined by that individual or company, but they just don't have the brains behind engineering the product or service.
MCE123 is contacted by an individual or company to develop any technology that has specific or broad definitions, such as how much net worth it has in a certain economy, or what utility it has with respect to a specific or undefined industry or set of industries.
MCE123 is contacted by an individual or company to sell one of it's already developed technological innovations, as can be viewed under the Technology Development Portfolio.
Regardless of which avenue you or your organization chooses, MCE123 is prepared to do work to develop the concept at a set predefined rate of $1,200 per hour. Regardless of whether you're an individual with aspirations to enter the industry of technology, or you're a big business that already knows what it needs - we can provide the Research & Development services that you are looking for, and we're sure you'll be extremely successful in your endeavors of technology development. We feel that our rates are extremely competitive, considering your concept could be worth billions of dollars, and we're more than happy to continue providing you our services for the same low predefined rate.
At MCE123, we understand there are a lot of costs associated with patenting, prototyping, manufacturing, marketing, and selling your new invention, which is why we are vertically integrated to provide a wide range of services that makes it easy to get your idea in the offices and/or homes of technology users all over the world. We can also work on a retainer account to provide you these services without taking up a lot of your company's resources, as the overall cost for developing a single technological concept can easily exceed $30,000.
We discreetly conduct competitive research in the market of your new technology without alerting anyone of what we are working on for you, and we also work on strict Non-Disclosure Agreements, for which we actually have an entire department within MCE123 that is dedicated to ensuring non-disclosure of classified intelligence that we develop for a variety of clients. All communications regarding Technology Development are considered to be Firm-Client privilege, which means that we don't tell anyone what we are doing for you or your company unless we have the legal authorization to do so.
Our inventor(s) will file for the Patent(s) or Patent(s) Pending, as they must be filed by the original inventor(s), however when we are under contract to develop a technology for you, we do not keep any ownership of intellectual property, and we will promptly assign you or your company the legal rights to the invention per our contract. We prefer that our clients of this service seek legal counsel before contacting us, and provide us with a contract that we can at least negotiate if not sign right away before we do any work, and the contract doesn't need to specify what the invention concept is. As your attorney(s) may tell you, ideas cannot be patented - it takes hard, long hours of work to develop your/our ideas into patentable subject matter, and we will work tirelessly once a financial agreement is in place.
Should you have any questions about this service, either contact us directly or reach out to us through your intellectual property law firm, and we can provide more information that you may require, such as project timelines, budgeting information, or answers to any other questions you may have about our services, but we just ask - please do not communicate your invention concept to us prior to having a financial agreement in place. It only compromises your legal position to disclose such information to us if we are not already under contract to provide services to you, even though we may still decide to not disseminate the information for any purpose as we generally develop original works, like those that have been posted on our website since we started this service nearly 10 years ago.