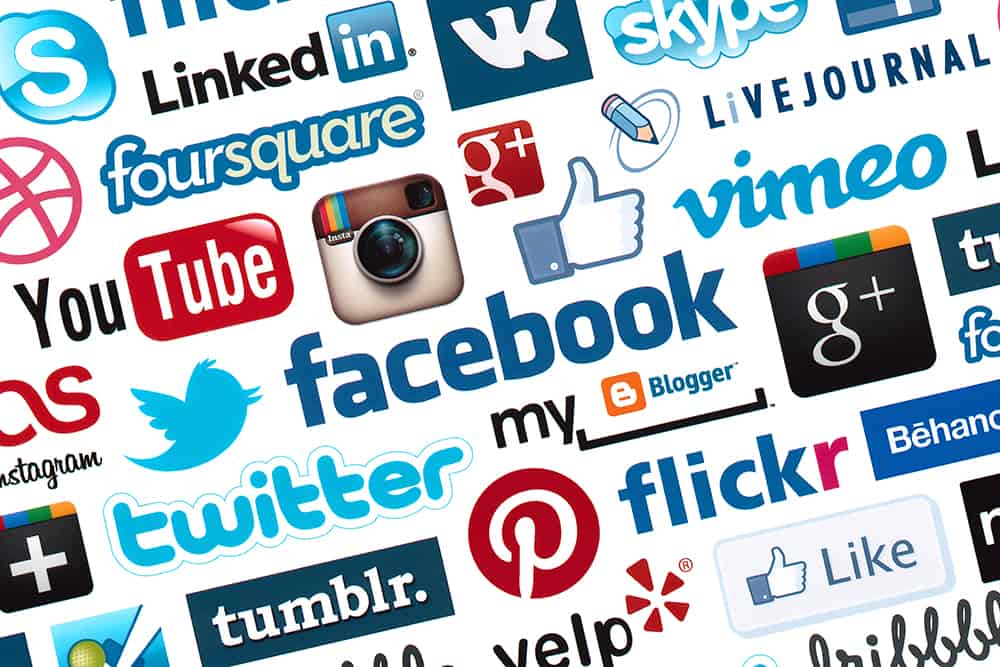 Social media is too massive and important to leave your organization's Social Media Management to chance. It is a critical marketing channel for building brand awareness, generating sales leads, and staying connected with new and existing customers. In 2018, 77% of Americans had a social media profile, and people increasingly use social media channels to interact with companies and their brands. Americans also use social media to ask for product and service recommendations from family and friends, praise brands that they love, in addition to complaining about bad customer experiences. Not being on top of your organization's social media presence could cost you your business to its competition, or worse!
Organizations often have multiple accounts on many different social media platforms like Facebook, Instagram, Twitter, LinkedIn, YouTube, and Pinterest. They need to use social media management software and a social marketing team to stay on top of their social media presence. Social Media Management is the process of monitoring online interactions and content across social media channels, and participating in social conversations across platforms on behalf of our clients and their brands.
Social Media Management goes beyond posting updates to our client's social media profiles. It also includes engaging with your organization's audience, and looking for new opportunities to increase its reach and visibility. It is comprised of three major social media disciplines: social listening, social analytics, and social engagement. Social Media Managers must listen to their client's audiences across multiple platforms, gather data to study the organization's customers' social activities, respond to a multitude of questions through one-on-one discussions with those customers, manage the organization's user communities, and schedule future posts.
Social Listening

Social listening is the process we use to monitor digital conversations in order to understand everything that is being said about your organization and its brands. We primarily use social listening for social community management, including the identification of customer pain points, questions, complaints, and comments. We capture and process every mention of your organization's brands, products, and services, in addition to all other relevant social posts relating to your organization. When we listen to your customers completely, we have the chance to respond thoroughly and thoughtfully.
Social Analytics

Social analytics is the process we use to monitor, analyze, measure, and interpret the digital interactions occurring in social media communities, and the relationships between people, topics, ideas, and content in those communities. We can help your organization understand all of its social media chatter, and relate it to possible changes in your operating model. Social analytics can include A) sentiment analysis, B) influencer identification, profiling and scoring, and advanced techniques such as C) text analysis, D) predictive modeling and recommendations, and E) automated identification and classification of matter through natural-language processing. We can use the data we gather from social listening to analyze how your prospective and current customers feel, and determine what they need from your business. We have confidence in representing the data of your organization's social footprint, through our comprehensive and extendable social analytics efforts that ensure we keep up with the latest demands of your customers. Understanding the data allows us the opportunity to share the findings with your organization.
Social Engagement

Social engagement is the act of interacting with external stakeholders of the organization, either one-on-one with individual customers, or at scale with lots of customers through mass messaging––over various social channels of correspondence. This social connection can be a reaction, interaction, effect or overall customer experience, which takes place both online and offline. Most businesses use social engagement to close the loop with customers resonated at a subconscious level on their issues. Your organization's customers want you to respond to them when they reach out for support––in fact, studies show they want a fast and accurate response from your brand's personality through your social media presence. Combining Social Media Management and social engagement is the only way to stay aware of what is being said about your brand and fulfill your customers' social expectations. It ensures your organization is providing a cutting-edge customer experience that reduces the overall cost of serving your customers. This can help to differentiate your organization's brands, products, and services.
Social Customer Service
Social media is changing the entire business model of customer service, posing great challenges and presenting new opportunities for brands. Social media was the first marketing channel created and controlled by customers. It was also the first to be implemented by customers with the expectation that brands will adopt and use it to cater to their needs, expressed from their fingertips. Leading companies combine Social Customer Service with their Social Media Management program to fill the needs of their customers. Social Customer Service includes delivering customer service issues to the necessary department that can respond to the inquiries, updating customers about outstanding issues, and closing the loop with the customer by seeing issues through to their resolution. Today's consumers demand easy and non-disruptive customer support via social channels, not just creating and executing plans to generate and post content.