What Is SEO?
SEO stands for search engine optimization and involves the process of routing traffic from the "organic", "free", "natural", or "editorial" search results of various search engines.
Search Engine Optimization also includes creating content and back links for the website, such as blogging with an AI-based text optimizer and creating inbound links to those pages from other blogs.
MCE123 offers a comprehensive SEO service that will improve the ranking of your web pages in Yahoo!, Bing, and Google search engine results pages (SERPs).
Below is a list of changes we may make to your site's pages and settings to optimize its rank in the major search engines: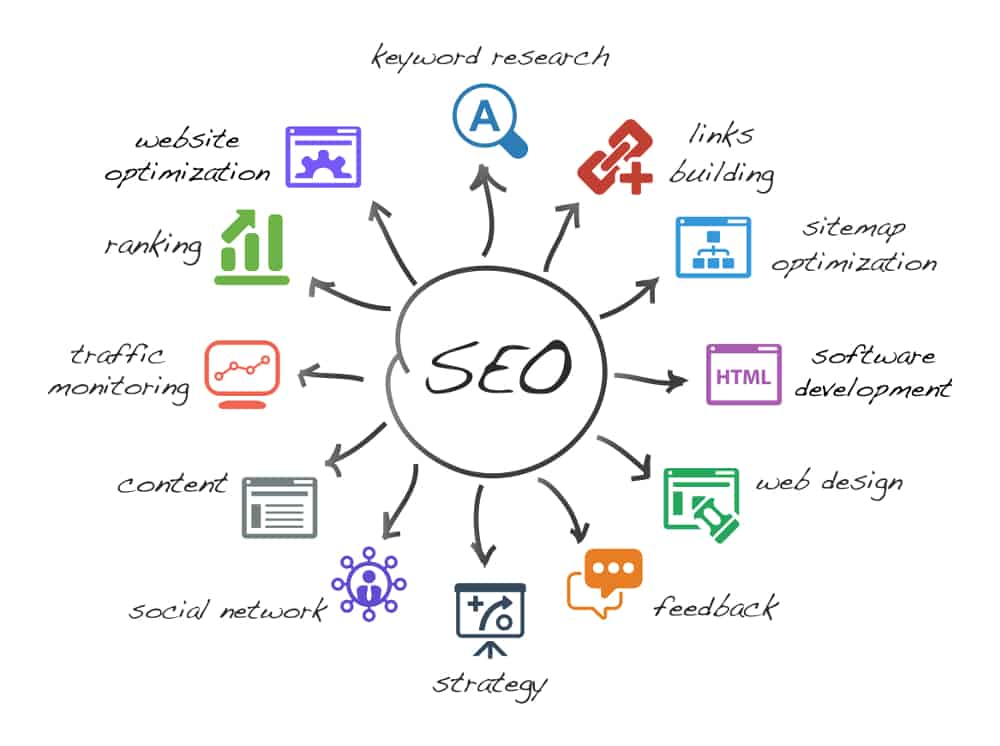 We take an initial reading of the keyword rankings where they are before our work, and we show you how they improve over many months, due to our diligence and hard work to make your business stand out from competitors.
Our SEO professionals begin our comprehensive service process by generating a report that indicates where your site stands, ranking from 0 to 100%, with 100% being the best possible score based on the Google algorithm. Then, we are able to make modifications based on the report's suggestions.
The areas MCE123 will focus on while improving your site include the following:
Base: Iincludes the site's META tags, page titles, hreflang settings, and canonical URLs.
Structure: Includes the site's compression settings, sitemap, HTTPS, image optimization, and 404 errors
Content: Includes the amount of text on each page, and H1 and H2 tag structures.
Duplicated: Includes whether any content is duplicated on the website, such as META tags, page titles, and H1 or H2 tags.
Social: Includes Open Graph settings used by Facebook, and Twitter Cards used by Twitter.
SEO Analysis for your website
Get a free SEO Report
Why MCE123 for a Comprehensive SEO Service?
Most sites that we initially rank fall below 50% on our reporting system, but we can usually bring up any site to at least 85% within the first month.
The success of an SEO service package is only as good as how much you invest into it. We have clients that get lots of traffic and business to their website just from organic SEO services, while other clients pay thousands each month to advertise on Facebook or Google. Your money can go a lot further in improving the search engine friendliness of your website, which we include in our Comprehensive SEO service package.
Contact one of our SEO specialists to schedule a consultation regarding how to enhance the online presence of your brand and bring curious customers to your site to become buying ones.