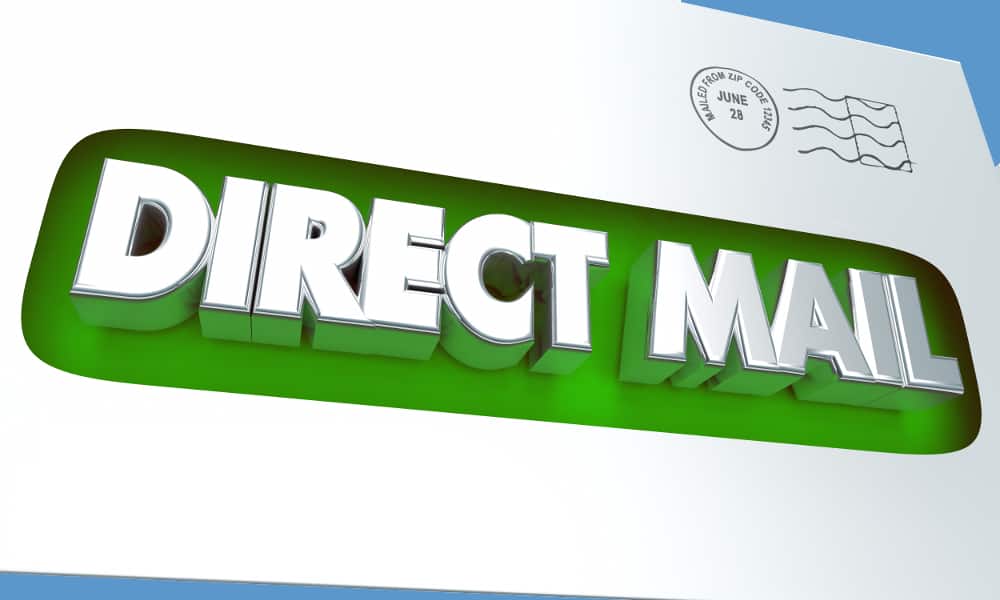 We have experience in sending out specialized mail pieces that are pre-sorted to save on postage. We can design, print, assemble, and mail your marketing materials to anywhere in the world! In the marketing industry, it takes an average of 17 days from inception before your customers will get your mail piece via snail mail - however the results are guaranteed to get the information about your business in physical form into the hands of your customers. We can send out restaurant menus, postcards, brochures, and so much more!
Here are some things to keep in mind when considering direct mail as an option for your marketing services:
1The volume of Direct Mail went down to approximately 150 billion in 2016, however the percentage of direct mail of all mail went up.

1Over 100 Million Americans made a purchase from a catalog, in response to the 9.8 billion catalogs being mailed in 2016.

1Financial Services and Consumer Packaged Goods were the top two utilizers of direct mail in 2016.
1Average response rates to direct mail in 2016 were 2.9% to 5.3%.

The cost for direct mail is much more than e-mail marketing and other forms of digital marketing. Postage accounts for 40% to 65% of the cost of a direct mail campaign.

Direct mail has declined in popularity over the past 10 years. There is a greater engagement today because of less junk mail.

Depending upon the content of the promotional offer included in the mail piece, a certain percentage of the direct mail campaign will end up in the customers' trash cans, especially if customers that are targeted for the mail piece see no benefiting experience from the promotional offer.

Once direct mail is sent out, you can't change it, retract it, or cancel it. If you include the wrong phone number, or address, you'll have to live with the failure, and you won't get a refund if you signed off on it before it was sent out.

The success of a direct mail campaign rides entirely based on the intelligence behind the campaign, which means the selection of the target market, and the contents of the direct mail piece. If the intelligence is bad, you'll see little to no benefit from the direct mail campaign.

Mail pieces with personalization, such as including the customer's name in the contents, including personalized information in the contents, using a font that looks like real handwriting on the envelope, and even placing the stamps on crooked, can all increase the success of the direct mail campaign. Customers are trained to look for automated processes in their mail, and when they see it, and it serves them no benefit, they will throw it away. Because of this, metered mail - even though the cost is less - can be less successful than stamped mail, depending upon the type of mail piece.

Direct mail combined with online engagement, such as a call to action to visit a website for a specific function can be successful if paired correctly with a well targeted audience.

Oversize envelopes can contribute to greater success with direct mail campaigns.
If you are still interested in a direct mail option, please contact us for more information. Otherwise, please consider another marketing service that we offer.
References:
2017 DMA Statistical Fact Book