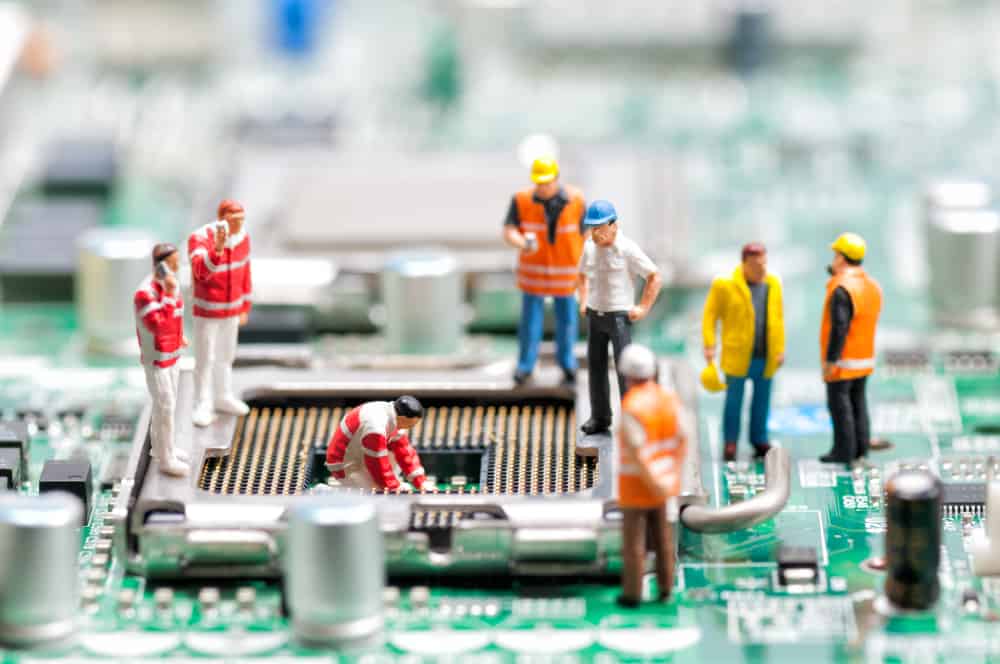 We offer an excellent preventative maintenance service for organizations of any size, or for individuals or families. We can deploy security software to scan for active infections, and remove them if they are present, as well as backup your files, and make necessary changes to system settings. We are highly experienced with Windows and Linux, and we can customize a solution for your systems, regardless of what condition they are in.
We can also check the hardware settings, and check for failing hard drives, and fix most hardware related problems, including with laptops. We have over 15 years of experience working with a wide variety of different types of systems, including desktops, laptops, and servers, and we can even provide preventative maintenance for your mobile computing devices such as tablets and smart phones.
Regardless of your budget, we can work with you to come up with a solution that works for your own needs or the needs of your organization. We can deploy servers that lock down desktops into specific security settings that prevent them from being compromised by malware, and we can install a hardware security system that prevents hackers and other types of cybercriminals from obtaining your information or modifying information on your devices.
We even offer physical security services for your systems, including the installation of locking server cabinets with alarm systems, computer locks for desktops and laptops, and device tracking for mobile phones and tablets and even some laptops. This can include the installation of smart locks, alarm systems, video surveillance, and other smart devices – all working on your encrypted wireless network.
We are fully CompTIA A+ certified for both hardware and software functions, in addition to Microsoft Certified. Let us look at your problems, and diagnose the issues, and then come up with a plan that fits your budget. Let's get your systems running the way they should be running. We have highly experienced personnel that can diagnose any of your systematic issues, including computer networking issues such as poor Wi-Fi coverage. We can fix any problem that you throw at us!
Hard Drive Backups
It's important to backup all of your important files to both a local backup system that you can easily access in the event of a failure, as well as online cloud storage in the event that your office or home burns down and you lose both the primary system and the local backup. Larger companies may use other types of backup systems, such as incremental backup systems including tape drives that can store 50+TB per tape, entire backup drives or RAID systems that mirror disks, with or without parity and striping, and even bank vault drops of media. You'll only regret the absence of a good backup plan when you lose your life's work, and it's so inexpensive to backup everything now a-days, that it's really serious if you aren't making at least both cloud and local backups. We can configure these backups for you, with services such as Microsoft Office's OneDrive, or Drop Box, or Google Drive, in addition to a portable hard drive attached to each computer you use.