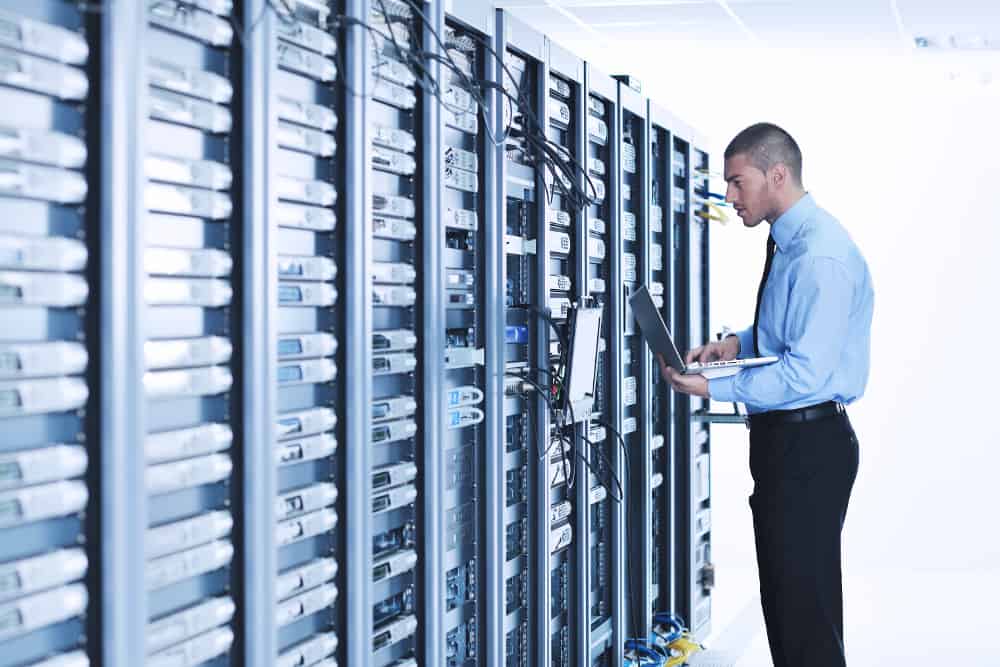 MCE123's Server Administration & Configuration Services work to ensure that your business has complete control over your servers and everything happening on them. Server administration is one of the most prominent Information Technology roles; its core function is to actively monitor and control the performance and condition of multiple servers within the same organization.
What is Server Administration & Configuration?
This role involves installing software and hardware. This includes maintaining, controlling, and optimizing the performance of multiple servers within the organization. The server administrator must also keep a close eye on security issues in order to maintain high integrity for the safety and security of the data owned by the organization.
Server Administration and Configuration Services are also concerned with the operations of the servers and systems, ensuring they do not experience any downtime or performance degradation, ultimately making sure that work can occur with the highest possible level of efficiency.
The server administration role also includes the availability of server/client applications, auditing server security policies, and developing and refining processes that ensure that the servers keep running smoothly. Data centers simply couldn't be properly maintained without a server administration.
Why Choose MCE123 for My Server Administration and Configuration Needs?
MCE123 provides a wide range of Server Administration & Configuration services. These including Linux with cPanel and WHM, Windows Server, Solaris by Sun Microsystems, Mac Server, as well as other operating environments such as Raspberry Pi.
We specialize in the following Server Administration duties:
Installation of new hardware
Installation, upgrades, and configuration of software
Configuration of user accounts and access permissions
Configuration of remote access including SSH, FTP, SFTP
Error detection and resolution
Configuration of encryption, such as disk encryption
Configuration of networking/cloud services
Monitoring as a service (MaaS)
Configuration of virtual machines
Web server administration, including IIS, LAMP, and XAMPP environments
We have been managing our own server environments since 1999, so we know how critical servers are to maintaining smooth business operations. That is why you can trust our expertise. We have lots of experience performing work in developer and production environments, and er know how to roll out new software updates and packages that have been coded in-house. If you'd like to learn more about how these services can help your business, or if you need some help with server administration, reach out to MCE123 today.