About Us
Mission Statement
Our mission is to provide unique products and services in our fields of expertise, including cross-marketing, including in the intellectual defense of the United States of America.
Vision Statement
We see our company evolving through our development of unique Intellectual Property, into products and services that are known by everyone, on Earth and beyond, for a period of no less than 500 years.
Company Culture
Our work goes anywhere there is someone in distress, someone in need of help, or something to challenge intellectually, as a function of improving the Quality of Life of our stakeholders, and accomplishing specific goals as far as recognition for our works, most of which are not public.
We create specific Intellectual Property, from processes that are not made public, such as creating virtual hostile environments – not to torment or plot against others – but to open our imagination to solving problems that have not been fully realized, through processes of securitization and simulation.
Marketing Fundamentals
We study the market for weaknesses, and take advantage by creating products and services that help others accomplish their goals. We have a prolonged period of metaphors and metaphysics relating to our works, so that when they do become public, they are fully realized – rather than breaking news. We take advantage of our reputation with the Media, in every way we wish – as we design the image of the company and its stakeholders, as information transcends from extended periods of non-verification and unknown attributes, for discovering what others think and feel about our intelligence.
We ultimately define, on a very granular level, everything having to do with our market, for having complete control over the circumstances of our works.
We do believe, that as time goes on, our image will change from being granularly defined, to becoming interdependent upon stakeholders, and that the actual release of our products and services will become more than we can fully realize.
Key Concepts of Technology Development
Our company is in charge of a 'virtual battlefield' of Research & Development, that consists of multiple dimensions of theory, through the development of specific inventions, including unique products and services that aide in the understanding of how to control assets in the field, how to more accurately gather intelligence about emerging and major conflict zones, and how to challenge existing leadership structures and personnel with intensely debated intelligence, that ultimately leads to our success in furthering our understanding of what we have created, and how it can be used for peaceful purposes.
We follow this process through fabrication of intelligence that is counter to reality, but not counter to logic or discovery of new inventions. We protect this information from the public, while monitoring how leaks occur when they do, and we manipulate how the information is disseminated, by creating specific intelligence that mitigates the circumstances, while helping others to achieve their goals – which ultimately helps us with our Research & Development.
A breakthrough happened in 2010, which led to the production of approximately 1,000 invention concepts. This was the sole result of the MCE123 Company Founder completing a rigorous program in his Marketing Management degree, and having been pursuing a personal relationship with a former First Daughter. The unprecedented level of performance led to many different hardships that the MCE123 Company Founder has had to face, while he has developed the invention concepts. Now, he is releasing information about the invention concepts, because the minimum required amount of time necessary to declassify the information has accrued, and there is the possibility for competition in the industry – so it is important for MCE123 Technology Development to make legal filings to secure his intellectual property from being taken from the private industry.
If the hardships on Patrick McElhiney's personal life are not enough to prove the significance of the development of technologies such as Artificial Telepathy, one should also look at the various amounts of intelligence that has been released by MCE123, discreetly, in a way that doesn't send shockwaves out into society – which would create undue competition. Six Sigma led to the MCE123 Company Founder attending Franklin Pierce Law Center in 2010, to which he studied Intellectual Property Law. It was the combination of the completion of a major milestone – a Bachelor's degree in Marketing Management, and the start of a Master's Degree in IP Law, that ultimately led to increased thought awareness, and increased sensitivity to Patrick McElhiney's surroundings.
Purpose of Six Sigma Integration
The performance improvements have resulted in better designs for the technologies of MCE123 Technology Development, reduction of errors and defects in the intelligence processes, streamlined operations to develop the various types of intelligence needed to invent technologies, and better skills of the MCE123 Company Founder, as evident by the works that have been completed by the company. This has caused development costs to reduce, as supplies and materials have been acquired at prices that are significantly lower than average market prices, including office supplies, textbooks, and professional education.
The very nature of Six Sigma is to reduce Defects Per Million Opportunities (DPMO). While in MCE123, these processes have actually been slower because of the limitations that one employee can burden, the activities have improved the overall quality of products and services offered. One of the challenges is going to be integrating a staff into MCE123, Inc. that is empowered and knowledgeable about the Six Sigma process – we literally need people to take command of their departments and we need to empower the 'little guy' in the company – whether people view this conceptual person to be the MCE123 Company Founder, or someone that makes no decisions and just inserts data into a computer system. We need to collect feedback from all of our employees, in order to better understand how to improve our company. We need to train employees to be able to assess situations, make the best decisions for the company, and be satisfied with the level of control they have over the steering of the company. Any employee can make a change to the company's operations if it improves Six Sigma – because you never know when Patrick McElhiney will retire and leave other people in charge of the company. It's even been considered that the company would run better if Patrick McElhiney were not involved in its direct operations – such as due to his lacking proper interpersonal communication skills. All the company really needs to transition away from complete control by one person, to a structured organization, is an infusion of capital to cover Payroll and other expenses for at least 7 years of operation, in addition to capital to build a Corporate Headquarters.
There is also a need to develop processes that count on the success of the company, including through financial incentives and accountability to Six Sigma metrics. We need to create Six Sigma experts from the ground up – anyone can act as if they are the Chief Executive Officer – a title that is not reserved for the MCE123 Company Founder. Patrick McElhiney is simply creating the framework for the organization, so that at some point in time, it gets off the ground and accelerates its business activities by applying the core values of its customer base – including organizations such as the U.S. Secret Service. In this instance, the protectee is the company, and you literally need to be able to take a bullet for the company – be it a metaphorical bullet – such as applying relationship models such as the Agent-Agency relationship between certain employees such as attorneys, corporate security professionals, and risk management. Every employee of the company needs to be on the level, that anyone from the public can see what they are doing as if it's official U.S. government business subject to the Freedom of Information Act, or that every employee has an obligation to testify in a metaphorical court, like every action you take – be them legal ones – is subject to observation by the U.S. Intelligence Community, such as from organizational structures like the Justice Department. Every employee needs to be accountable to the company, and the company needs the financial resources to be accountable to the employees.
Strategic Planning for Profitability
One of the areas that Six Sigma has not been applied to MCE123 Organizations, is profitability, however the company is still very young, and usually keeps enough resources to run the company for between 7 and 14 years without a profit. This has led to higher inventories of office supplies, mostly all marked for Educational purposes. An example of this is that MCE123 keeps enough printer ink to print for an entire year – or over 10,000 pages in full color. MCE123 also keeps books on a wide array of subjects at the ready for reference and the development of special works. Still, the practicality of the MCE123 Company Founder continuing to invest heavily into MCE123 without significant profits seems counter-productive – but one must assess the value of the original Intellectual Property, that will literally draw millions of people to visit the MCE123 website. It takes a lot of planning to be able to satisfy all of the various markets that the technology concepts apply to – and Six Sigma is leading to lower rates of errors, or almost non-existence of problems, due to the systematic nature of the MCE123 Company Founder. Even if he were to fail at his business ventures, financially, he still retains a significant resource of knowledge and positive interactions within public and private organizations.
Goals of Six Sigma Implementation
The goal of incorporating Six Sigma into MCE123 Organizations is for improving the quality of products and services, increasing productivity, reducing costs, and (eventually) increasing profitability. Because of Six Sigma, the total value of the Intellectual Property held by MCE123 exceeds $17 Billion dollars if it were sold today, including intelligence on the topics of Telepathy technologies, Optical Computing, and Intelligence Resources for the U.S. Intelligence Community, such as concepts for software programs to help organizations like the FBI and DHS / Secret Service combat security problems and prosecute offenders. One specific product under conceptual development is the RICO machine, or a system that essentially generates large amounts of court filings to automatically prosecute RICO offenders, such as gangs and organized crime. The idea came about through processes of Six Sigma, which determined how to improve other organizations through the works of MCE123.
Customer Oriented Environment
The organizations within MCE123 are highly customer-oriented – virtually everything that has been created by MCE123 has been created for specific customers – especially U.S. Government agencies. MCE123 has yet to specialize in applying for funding for any of the projects, simply because he doesn't have the resources to manage the company at the scale that it develops intelligence at, however, there may also be benefits from the works if Patrick McElhiney decides to run for President of the United States. Possibly thousands, or even tens of thousands of inventions may never be invented by MCE123 if Patrick McElhiney were not to run for President. He truly has a vision for the nation, and this is primarily due to his systematic abilities of controlling the Press through Media Extortions in the Defense Intelligence Agency, and his ability to improve himself while taking on additional roles and purposes as they arise because of national issues, such as crime, terrorism, and foreign policy. It is the nature of the MCE123 Policy Research Center to address most of these issues on an intellectual level, while at the same time other departments such as MCE123 Technology Development, produce invention concepts that help to alleviate the problematic nature of intergovernmental relations.
The Culture of Six Sigma in MCE123
The corporate culture of MCE123 needs to be goal oriented, through a culture of continuous improvement, using processes such as Statistical Quality Control – not just in the Financial Accounting processes – but also the Managerial Accounting processes. MCE123 needs passionate employees that are willing to 'fight to work' for MCE123, by focusing on customers through continuous improvements of metrics, and employee participation and empowerment at any level. We should not just look at the organizational model from a top-down approach; it should allow any employee to help to improve the processes of the company, and be compensated and rewarded for good behavior. MCE123 is familiar with the problems of financial incentives in most Fortune 500 companies today. We truly believe that every employee should be paid fairly, regardless of their protected classes – because even a technician, or a scientist, or a janitor, can make significant positive improvements to the company, and should be rewarded based on their contributions to Six Sigma, in addition to their base salary. There should be financial incentives to do better, regardless of who you are.
Applying Six Sigma to the Public
This is something that Patrick McElhiney is passionate about. He rarely goes into his personal life, and is constantly empowering the public to improve. He thinks that if he does run for President – he'd like to offer every American a place at the table to becoming a member of the Upper Class, through improvements to their work ethic, educational background, and applying the principles learned through advanced degrees – because even someone with a PhD can learn from the public, and with the sheer costs of how much one invests to obtain an advanced degree – they should be rewarded for their positive contributions to the company. If he does run for President – he'd like a longer timeframe to be in office – perhaps between 12-20 years, to be able to fully implement his vision for the country. This is how MCE123 views its relationships with its customers – we ultimately must play the long game, to gain trust and satisfaction of the company's shareholders. Patrick McElhiney isn't going to just abandon the company when it goes public – he will only leave if he is pushed out by other people, he will always keep his door open, and he will always keep his intentions in good nature of all respective parties that pertain to the business activities.
Corporate Consistency
We strive to implement ISO 9000 standards, to 'develop, document, and implement procedures to ensure consistency, with the aim of continual improvement, supported by the principles of total quality' (www.iso.org). Values that we cherish, include perfection, speed and accuracy, compliance to policies and procedures, 'doing it right the first time', and impressing customers through total customer service and satisfaction. We can do this by viewing the company as a set of multiple businesses that interact with each other.
Our average customer retention period is over 15 years - selecting the finest clients needing sustained marketing services available now. Our goal is to increase customer sales by 30-50% by penetrating new markets while profiling existing core customers to seek answers of how to expand more efficiently. Nobody matches our breadth of focus on your organization's success for the long term. Our history has been written by the growth of new and existing businesses by outperforming their respective competition.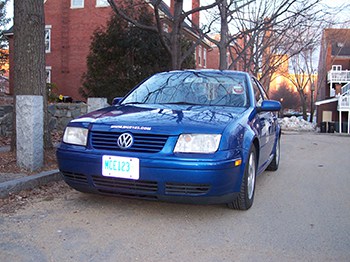 MCE123 was started in 1999 by Patrick R. McElhiney. He set out to start his own marketing firm while attending Turlock High School in Turlock, CA. Little did he know, his success was right around the corner. The company has served over 300 clients since then, and McElhiney still works for the company. Eager to see the company expand into corporate marketing, he attended Modesto Junior College (MJC) in Modesto, CA for Business Administration, McIntosh College in Dover, NH for Business Management, and later Marketing Management at Daniel Webster College in Nashua, NH. Through the years, he was able to apply his education to real-world scenarios and get proven results out of his passion for managing marketing.
Patrick R. McElhiney has been a marketing leader in many ways, including running his Marketing class as CEO of Innovative Marketing in 2003 at MJC for American Chevrolet. He also has been a very experienced and knowledgeable Information Technology contractor, including receiving A+, CCNA, and CCNP certifications. He studied for 4 years at Merced College in Merced, CA, in the studies of Computer Science, and learned how to write computer programming code in many languages including C+, Visual Basic, Linux Shell, PHP, Perl, Javascript, and Solaris.
The company started in Turlock, CA, was once in Dover, NH, and now resides nearby in Barrington, NH. The company was primarily focused on small businesses and agriculture in CA, while also helping to start up corporations that are now multi-million dollar entities. The move to New Hampshire expanded the experience of the company to non-profit 501(c)3 and 501(c)4. This has included marketing for regional organizations.
MCE123 was originally founded under the "MCE" brand in 1999, which corresponded to the first three letters of the paternal biological family name that was given to the Company Founder on or around October 18th, 1983. It was developed because people kept misspelling his last name, and he kept telling them "It's M, C, E...!!!". The brand has also been referred to as "McE", though McElhiney prefers it being represented in all caps for image consistency purposes. At the time of the company's inception, Patrick Russell McElhiney (PRM) was attending high school in Turlock, California. His first client was T.N.T. Productions Disc Jockey Service, owned and operated by Robert Pacheco, from Modesto, California - later reorganized into TNT Productions, Inc. registered under the State of California only.
"MCE" was later known as "MCE Webdesign", which was later renamed to "MCE123" when mce123.com was originally purchased in 2002. Note that the MCE Logo is a separate Copyright held by McElhiney, while inclusive of the MCE123 Service Mark. If the company is purchased at a later date, or if it goes public, McElhiney retains the rights of how the MCE Logo is used - as it represents him personally, professionally, while he realizes that the image of the company revolves around the logo, as well as the registered wordmark "MCE123".
Patrick R. McElhiney graduated from Turlock High School, and then attended Merced Community College between 2002 and 2004 to study under the Computer Science Associate's degree program, including major studies with the Cisco Systems Regional Network Academy, where he received training in both the Cisco Certified Network Associate (CCNA) and Cisco Certified Network Professional (CCNP) programs, including classes in Merced, Atwater, Los Banos, and Fresno, CA. At the time, wireless internet was only starting to become available.
In 2004, Patrick McElhiney changed his major to Business Administration, and began studying at Modesto Junior College. He was elected the Chief Executive Officer (CEO) of a classroom-born marketing organization, in which he managed the operations of several different departments that put on "Party in the Park: A Spring Extravaganza" - put on to advertise for a local car dealership, American Chevrolet, at the college grounds.
In 2005, Patrick McElhiney designed a major website for Turlock City News, which featured a fully editable newspaper format, including business listings, banner advertisements, chat rooms, bulletin boards, and a classified advertisement section.
In 2006, PRM's parents divorced, and he moved with his mother to 12 Renaud Ave, Dover, NH, where his maternal grandmother had lived. He attended college again at McIntosh College in Dover between 2007 and 2008, receiving the Faculty Award and high honors with an Associate's Degree in Business Management.
In 2007, PRM moved the company to his mother's new home, located at 84 Nuthatch Loop, Barrington, NH, where he branched out - attending Daniel Webster College for a Bachelor's Degree in Marketing Management, obtained in 2010. He then attended Franklin Pierce Law Center, where he studied Intellectual Property law, which he used to formulate over 1,000 technological invention concepts based on his backgrounds in Electrical Engineering, Applied Physics, Computer Science, Business Administration & Management, and Marketing Management. Topics of inventions included telepathy, software design, computer design including quantum computing / optical computing, and satellite design.
Patrick Russell McElhiney worked extensively on developing his company between 2011 and 2015, in which he produced over 20,000 pages of documentation, explaining business processes, invention concepts, and computer software designs - including running the processes of 13 different departments within his Sole Proprietorship, which he was preparing to incorporate and take on investors.
In 2016, Patrick R. McElhiney began attending a Master's Degree program in Information Technology at the University of New Hampshire, Manchester - where he is concentrating in Project Management and further developing his over 1,000 new invention concepts. As of April 2017, Patrick McElhiney has produced over 30 terabytes of data through his business activities, most of which have been Classified under military intelligence laws, due to the complexity of the inventions, and the forethought of the concepts, most of which are at least 15 years until being able to be prototyped - with some being unavailable to Patent for over 30 years in the future.
Most of all, Patrick Russell McElhiney is an expert in the area of telepathy technology, including its security and privacy impacts, the need for quantum computing including for an optical computing system that uses entanglement to compute results, and military surveillance, as well as military counter-intelligence development within contested environments. He has turned down a lucrative career with the Defense Intelligence Agency to focus on his company's works, which specifically help the U.S. Intelligence Community, while he has also taken on less intelligence critical positions, such as with Staples, Inc. between 2015 and 2017, in which he developed a 40+ page document that detailed thousands of problems with the organization's business processes.
Patrick R. McElhiney is currently the Communications Director in his Object-Oriented Software Engineering class, in which he has written code almost entirely for an entire social media website that was specified by his Faculty Advisor, Dr. Michael Jonas, with the help and support of over 20 programmers, working in an AGILE-inspired environment. He will be attending full-time in the Summer session of 2017, including an independent study class by Dr. Jonas to prepare the MeAndYou Social Media website for its launch within the UNH Intranet, including to the Manchester and Durham campuses. Specifically, his major contributions have been to the Database and Front-End teams, which integrated their sub-systems using a custom XAMPP environment on a Windows Server - something that McElhiney hasn't done before, as he's most fluent with LAMP environments.
MCE123 isn't just about Patrick McElhiney. It's also about his contributions to society, which is what makes it a pseudo-Corporation at the ready, while still offering regular Marketing and Information Technology services, as it always has since 1999. They say that an organization is only as good as its leadership, and that is what Patrick McElhiney has been working on developing since 1999. He truly seeks to inspire others to develop their own companies, and do business - hopefully with MCE123 and its vast multitude of prospective clients, clients, and vendors in the multitude of industries in which MCE123 operates in.