Welcome to MCE123, a full-service marketing firm located in New Hampshire's Seacoast in Barrington. We design and produce Brochures, Business Cards, Coupons, CPU Badges, Flyers, Invoices, Letterhead, Logos, Newsletters, Newspaper Advertisements, Order Forms, Postcards, Posters, Product Labels, Research Surveys, Restaurant Menus, Screen Printing, Signs, and Websites.
We accept Cash, Credit Cards, PayPal, Money Orders, and Check.
Our mission is to provide a unique style of design services that make our clients successful. We strive to be the top Marketing & Website Design Company through the implementation of cutting edge internet technologies.
MCE123 provides a hybrid of marketing services, including online and print advertisements. We take care in our work and blossom to realize an increased awareness of our client's message. Each of our clients experience expanded customer interest; consumers that are educated about their products and services before calling or accessing the storefront. The client responsibility shifts from trying to obtain new customers to closing new sales. MCE123 does all of the marketing as easy as 1-2-3!
Our average customer retention period is over 15 years - selecting the finest clients needing sustained marketing services available now. Our goal is to increase customer sales by 30-50% by penetrating new markets while profiling existing core customers to seek answers of how to expand more efficiently. Nobody matches our breadth of focus on your organization's success for the long term. Our history has been written by the growth of new and existing businesses by outperforming their respective competition.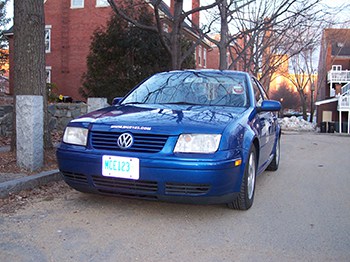 MCE123 was started in 1999 by Patrick R. McElhiney. He set out to start his own marketing firm while attending Turlock High School in Turlock, CA. Little did he know, his success was right around the corner. The company has served over 300 clients since then, and McElhiney still works for the company. Eager to see the company expand into corporate marketing, he attended Modesto Junior College (MJC) in Modesto, CA for Business Administration, McIntosh College in Dover, NH for Business Management, and later Marketing Management at Daniel Webster College in Nashua, NH. Through the years, he was able to apply his education to real-world scenarios and get proven results out of his passion for managing marketing.
Patrick R. McElhiney has been a marketing leader in many ways, including running his Marketing class as CEO of Innovative Marketing in 2003 at MJC for American Chevrolet. He also has been a very experienced and knowledgeable Information Technology contractor, including receiving A+, CCNA, and CCNP certifications. He studied for 4 years at Merced College in Merced, CA, in the studies of Computer Science, and learned how to write computer programming code in many languages including C+, Visual Basic, Linux Shell, PHP, Perl, Javascript, and Solaris.
The company started in Turlock, CA, was once in Dover, NH, and now resides nearby in Barrington, NH. The company was primarily focused on small businesses and agriculture in CA, while also helping to start up corporations that are now multi-million dollar entities. The move to New Hampshire expanded the experience of the company to non-profit 501(c)3 and 501(c)4. This has included marketing for regional organizations.